This comic, illustrated by Chelsea Saunders, is inspired by an interview with chef Sean Sherman of TED Radio Hour episode The food connection.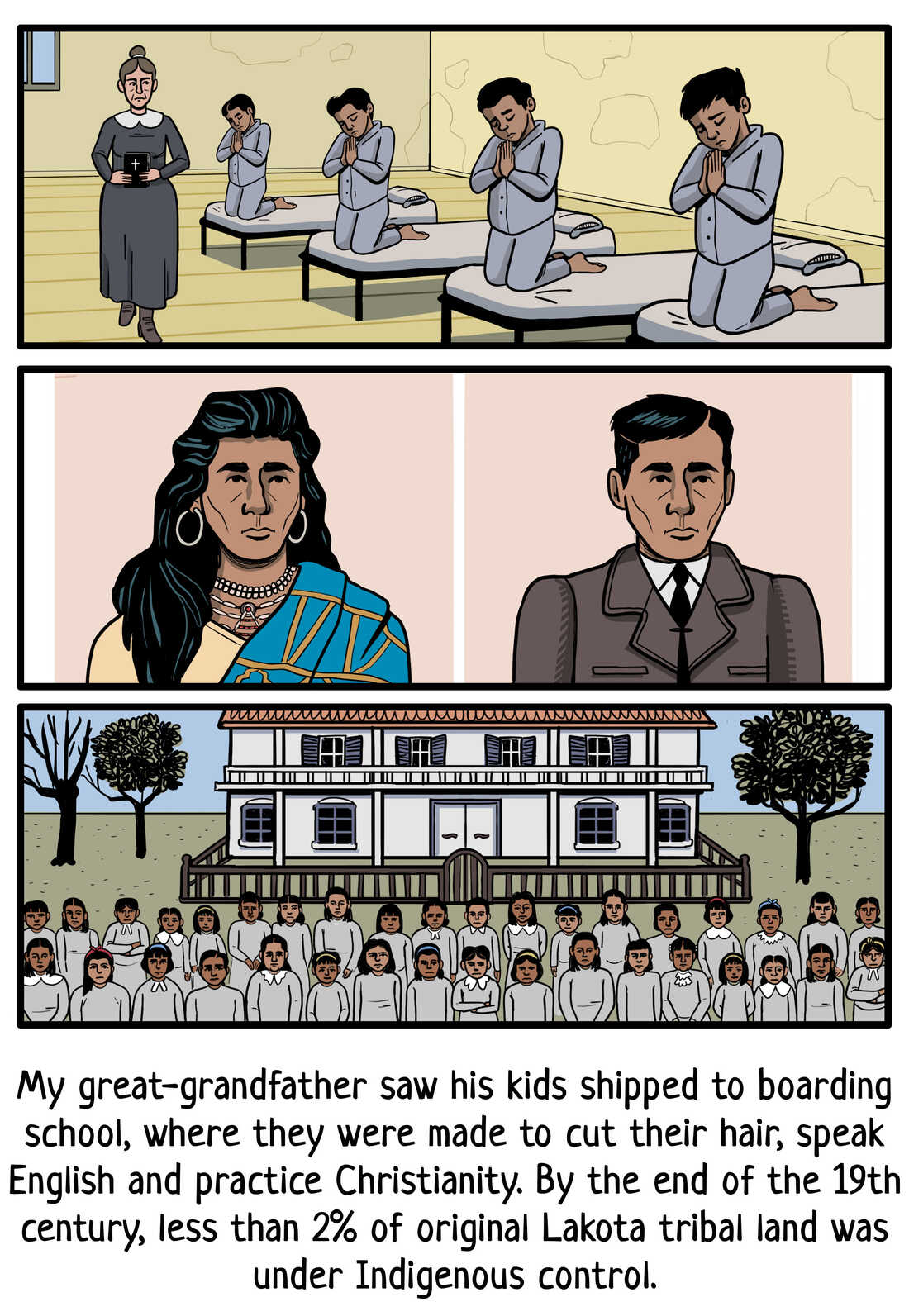 About Sean Sherman
Chief Sean Sherman is the founder of "The Sioux Chef", a company committed to the revitalization and recovery of Native American cuisine. He is a member of the Ogalala Lakota Sioux tribe. Her main culinary focus has been to bring indigenous food systems like land stewardship and the use of wild foods into a modern culinary context.
His restaurant Owamni in Minneapolis, MN offers dishes that prioritize foods of indigenous origin to his region and omit colonial ingredients like beef and chicken to create a "decolonized dining experience." In 2017, he co-authored the cookbook The Sioux Chef's Indigenous Kitchen.
Through his non-profit organization, NATIVES, he also co-founded the Indigenous Food Lab, an Indigenous professional kitchen and training center dedicated to preserving Indigenous food education.
He received a First Peoples Fund Fellowship in 2015, the Bush Foundation Fellowship in 2018, the National Center's 2018 First American Entrepreneurship Award, the 2018 James Beard Award for Best American Cookbook, and a 2019 James Beard Leadership Award.
This TED Radio Hour segment was produced by Rachel Faulkner and edited by Sanaz Meshkinpour. You can follow us on Twitter @TEDRadioHour and write to us at [email protected].